August 8th, 2009
---
06:47 pm - Happy Birthday To Two ..
No soap-making this week as I've been busy doing a combination of spring cleaning and birthday party preparation ..

My boy turned eight and my daughter seventeen, so I made an epic multi-layered dual cake, somewhat inspired by Dr Zeus, but also by my girls current hair colour/s! ..




Top layer is a Banana Madeira, the middle Vanilla Sultana, and the bottom is Manuka Honey & Almond Chocolate ..

They're all really REALLY yummy!


August 3rd, 2009
---
08:20 pm - Green Tea & Honey Lotion
(click on images for full size)


The Equipment:




The Mess:




The Work:




The Result:




~ Organic Green Tea ~ Organic Extra-Virgin Olive Oil ~ Manuka Honey ~ Emulsifier O ~ Stearic Acid ~ Naturally Fermented Apple Cider Vinegar ~ Green Tea & Honey Fragrance ~ Liquid Germall + ~
July 29th, 2009
---
09:15 pm - Gingerbread (sharing my super secret recipe)

Believe it or not, I sometimes cook actual FOOD in my kitchen ..
These are reasonably spiced for both adults and children alike, but feel free to experiment and adapt to taste ..


250g Butter ~ 1 cup Sugar ~ 2/3 cup Golden Syrup




6 cups Flour (plain) ~ 2 Tbspn Ginger ~ 2 tspn Cinnamon ~ 1/2 tspn Clove (powdered)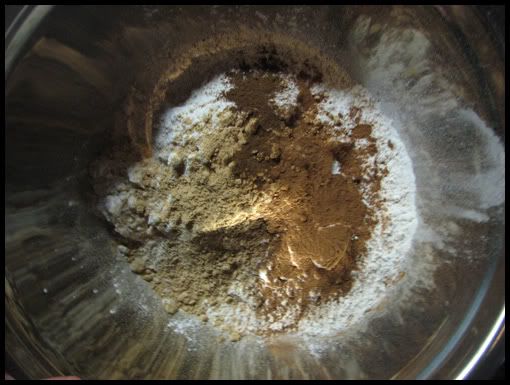 2 Eggs ~ 4 tspn Vanilla Essence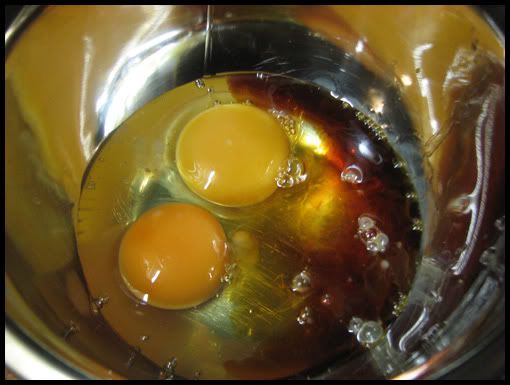 Blend Egg & Vanilla




Melt Butter, Sugar & Golden Syrup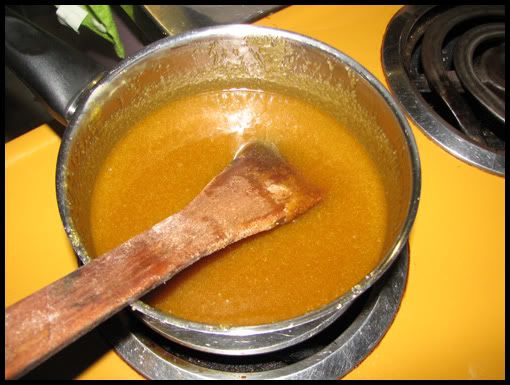 Add 4 tspn Bi-Carb Soda (preferably crush lumps first, I'm just lazy)




Whisk until thoroughly incorporated & smooth




Add Egg, Butter & Flour all together




And mix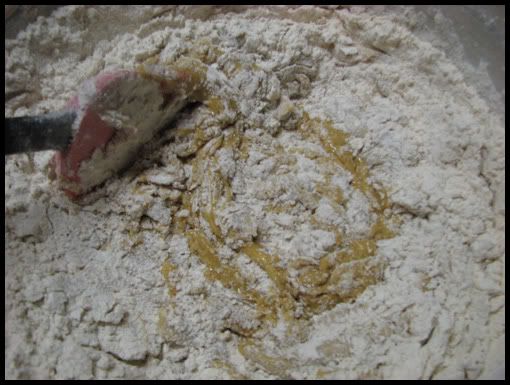 Don't be afraid to use your hands!




Roll out (approx 1.5cm thick) on a floured surface




Cut into whatever shapes you want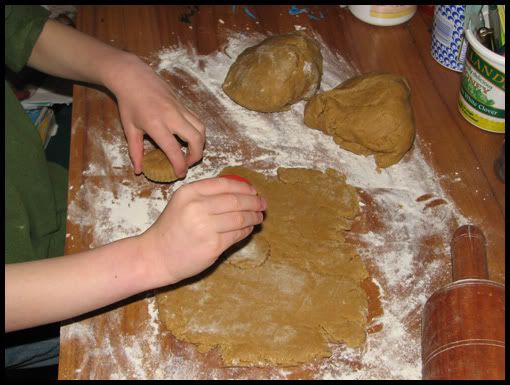 Set on a prepared tray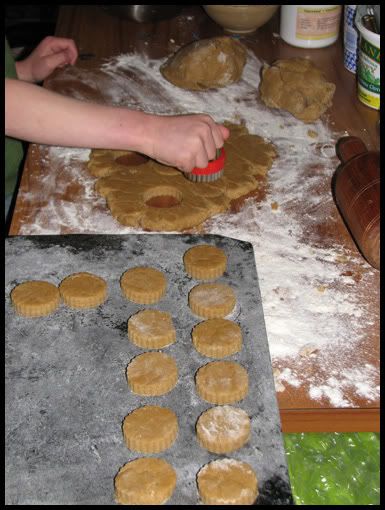 Brush tops lightly with milk




And decorate - we used a spoon & chopstick here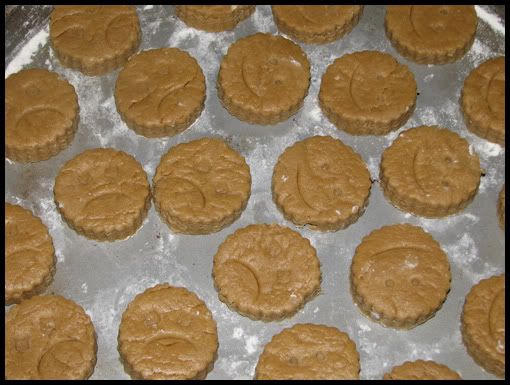 Bake at 160deg °C, for 12-15 min




And we're done = YUM!


July 23rd, 2009
---
03:12 pm - Aloe Vera & Olive, and Oatmilk & Honey - Health Food Bars For Your Skin!
(click on images for full size)

I'm trying to create a Pure & Natural Range - that is, soaps free of artificial colours & fragrance, and mild enough to use daily on sensitive, facial, or children's skin .. Two that I am very happy with are my



Vegan Friendly Aloe & Olive Castile:

*excuse the messy cuts, I went away on holiday and it was rock hard when I returned - awesome soap though!






~ Olive Oil ~ Organic Aloe Vera Juice ~ NaHO ~


And my Oatmilk & Honey Castile - with Ground Oats & Natural Bee Pollen:




~ Olive Oil ~ Oatmilk ~ NaHO ~ Ground Oats ~ Bee Pollen ~
July 16th, 2009
---
04:33 pm - Autumn Spice & Spicy Stars
(click on image for full size)





~ Sapponified Oils of Tallow, Olive, Coconut, Castor ~ Premium Quality Cosmetic Grade Fragrance Oil ~

It's lather is creamy, non drying, and smells sooo good - made for my own personal use ♥
July 14th, 2009
---
02:57 pm - Earth Goddess With Balls!
(click on images for full size)

I had quite a failure when trying a new recipe the other week - it just wouldn't set! And I needed my moulds back to make more, so ended up scooping them out with a spoon and rolling into balls, then in various micas/herbs:






Next I made a Rice Bran Oil base, and randomly threw them in:




Cutting was the fun part because I had no idea what it would look like




And I'm very pleased with the results!




Just a little tidying up to do (after taking snaps)




And that's what I call a lucky save :D
July 7th, 2009
---
05:06 pm - Organic Rosehip & Aloe Cream
(click on images for full size)


~ Organic Rosehip Oil ~ Emulsifier O ~ Shea Butter ~ Aloe Vera Juice ~ Fresh Cut Roses FO ~ Liquid Germal + ~




Whipped by Hand with Love, for my daughter
July 4th, 2009
---
12:16 pm - Organic Hemp Cream
(click on image for full size)



~ Aloe Vera Juice ~ Hemp Oil ~ Emulsifying Wax ~ Unrefined Shea Butter ~ Essential Oils ~




This is light enough to use as a facial moisturiser, and creamy enough to use as hand cream ..

It's a new recipe that I've tweaked, and I LOVE it!
July 3rd, 2009
---
08:11 pm - Willendorf Earth Goddess
(click on images for full size)




~ Olive Oil, Avocado Oil, Coconut Oil & Crushed Sage ~
Scented with Premium Quality Fragrance Oil 'Earth Goddess' (wild mint, berries, herbs)
July 2nd, 2009
---
03:21 pm - Salt Bars By The Sea ..
(click on images for full size)

I'm extremely happy with the colour, and it matches the scent (candy musk stick) perfectly (imho) ..





~ Coconut Oil ~ Shea Butter ~ Castor Oil ~ Sea Salt ~